CSRA GENERAL MEETINGS

THURSDAY SEPTMEBER 21, 2017

.
----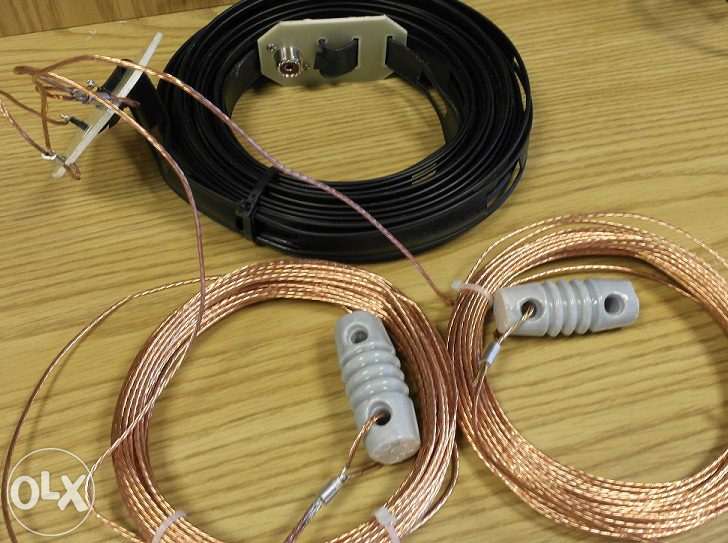 THURSDAY OCTOBER 19, 2017
G5RV Antennas
Jack Hudson, W9MU will give a presentation on the G5RV antenna.
This should be of interest to a wide range of hams as the G5RV is an easy to install
all band antenna system that gives pretty good all around results. Jack is a noted antenna expert
and is responsible for the DX University program at the W9DXCC.


The Club meets at

Grace Lutheran Church
1100 Manchester Avenue - Westchester
Doors open at 7:00pm

Maps and directions here
---
CSRA SOCIAL

Thursday October 6, 2017

Off Broadway Pub
9048 Monroe Ave. in Brookfield.
Club members generally start to arrive around 6:30 PM. Come on out and enjoy dinner, drinks, and lively conversation Map HERE
---
See the pictures from PAST Field Day
---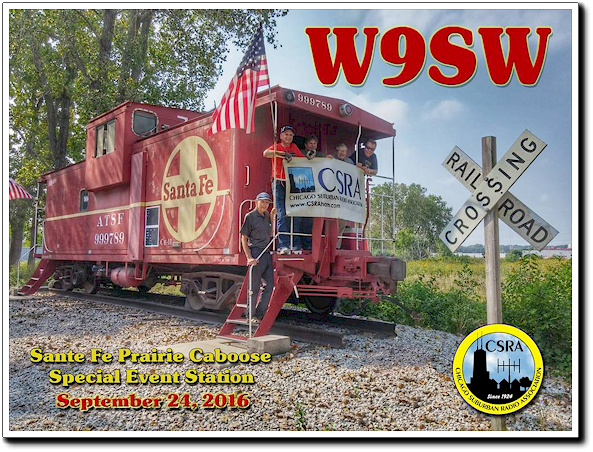 Santa Fe Prairie Reserve and Caboose
Hodgkins, IL
The Chicago Suburban Radio Association operated W9SW as a Special Event Station in
celebration of National Public Lands Day at the Santa Fe Caboose on September 24, 2016.
Click here for info on the Santa Fe Caboose and Preserve.
---
---
CSRA SPECIAL EVENT STATION
90th ANNIVERSARY
Saturday October 4, 2014

The Chicago Suburban Radio Association celebrated our 90th anniversary
with a special one day operation from our birthplace, Berwyn, IL.
If you worked our Special Event Station, please send an SASE to our QRZ address.
Berwyn Historical Society at
1401 So. Grove Avenue in Berwyn!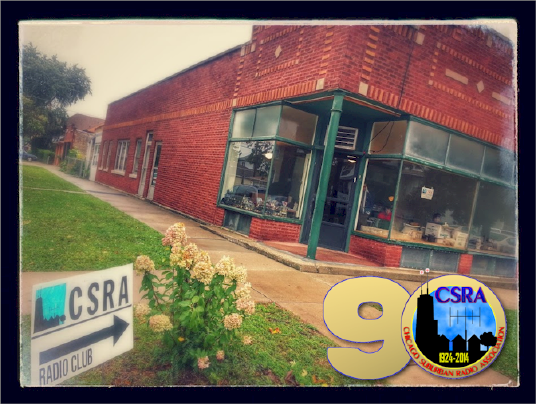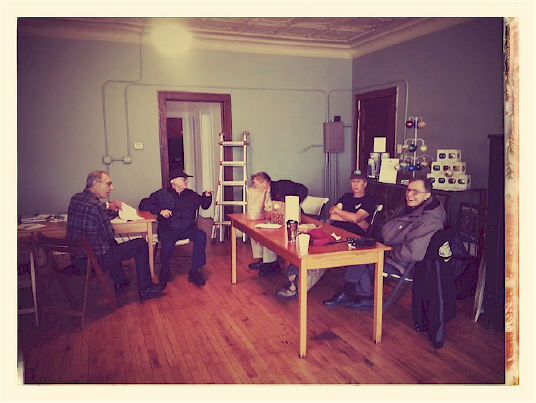 ---
---
---